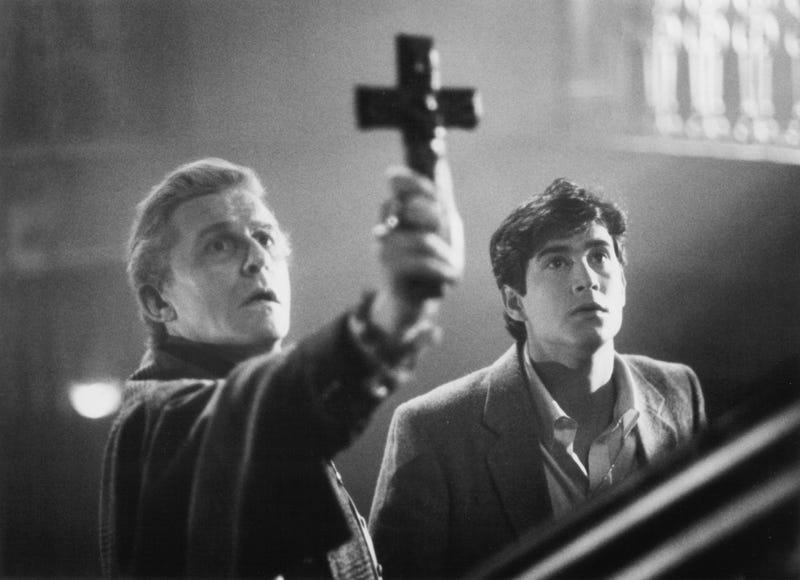 (Reimpressão). Uma daquelas noites temáticas improvisadas. Chuva no Mardi Gras. Começou com The Lost Boys (1987), de Schumacher. Então eu tive Fright Night (1985) por Tom Holland no DVR. Gravado a partir desta TV algumas noites atrás. Em seguida, a palheta de DVD que se ajustava ao tema era Near Dark (1987), de Kathryn Bigelow.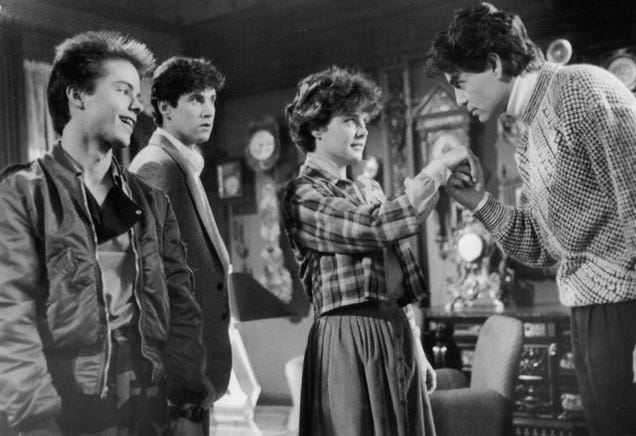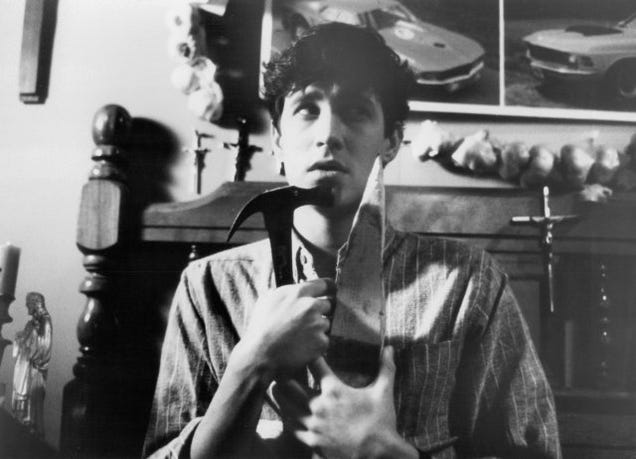 Fright Night foi um dos anos 80 favoritos que eu estava esperando em outra exibição por algum tempo. Vale a pena ver ainda em tela cheia nesta TV e editado. Bom elenco e um roteiro afiado pela Holanda. Eu tinha esquecido completamente que Amanda Bearse (de Married With Children) era a protagonista feminina. Vale a pena possuir.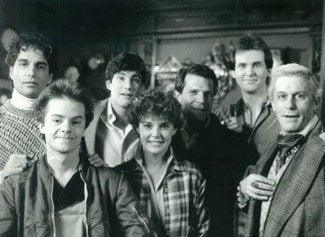 ---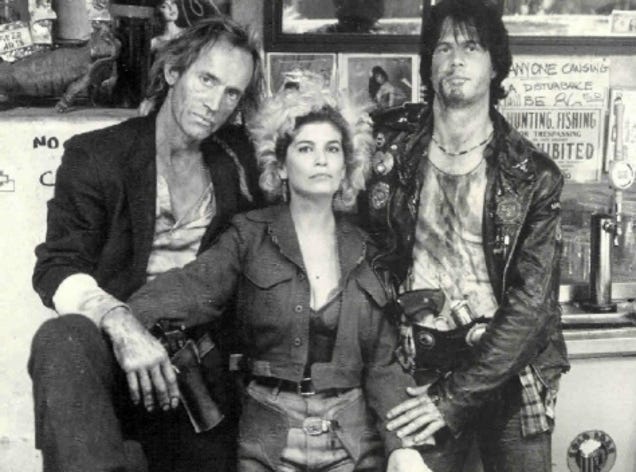 ---
Near Dark teve a infelicidade de ser construída por fãs cult de filmes por anos antes de eu finalmente ver. Quando eu vi e não fiquei impressionado, pareceu uma decepção. Melhora em um re-relógio e é um bom ajuste em uma noite temática. Paxton rouba o filme para alguns, mas eu gosto do garoto assustador de River's Edge, Joshua Miller. Ainda assustador. A violência desta é particularmente fria e sádica.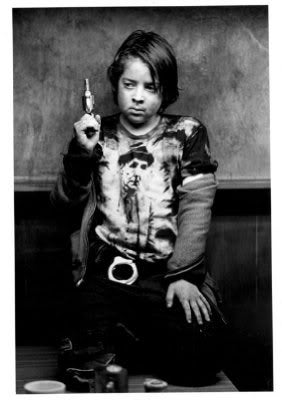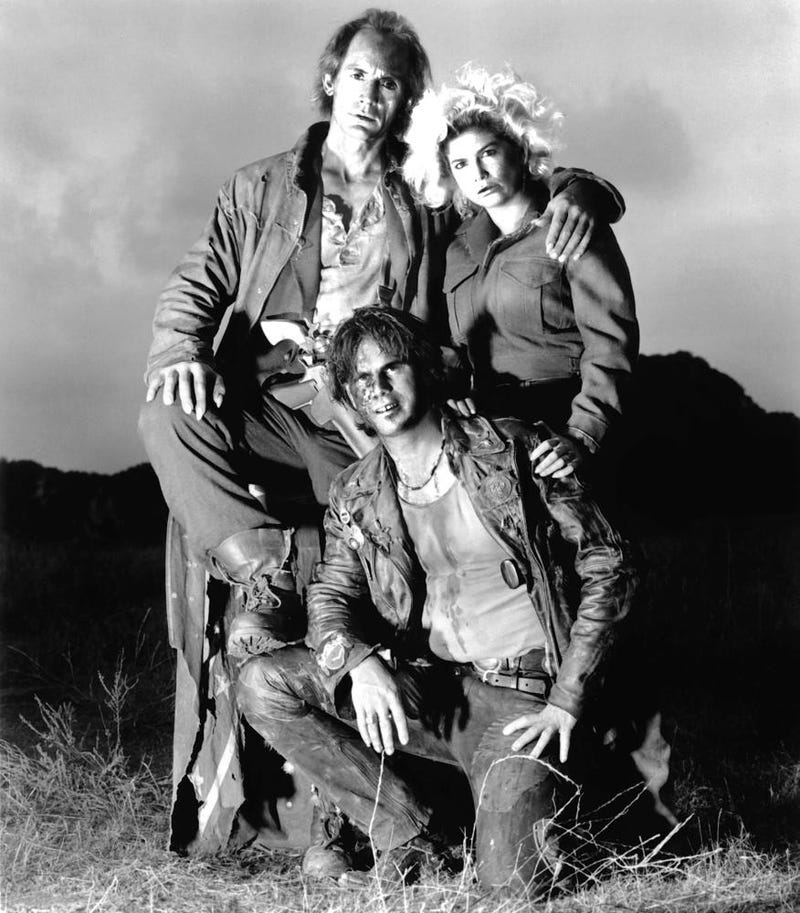 ---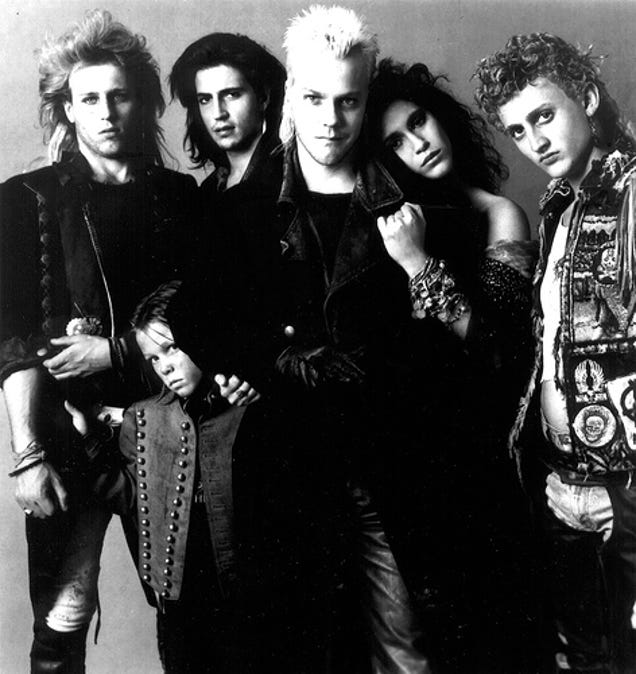 ---
The Lost Boys também se mantém. Eu vi este no teatro. O momento do saxofone e dos esteróides pode ter sido o mais dos anos 80.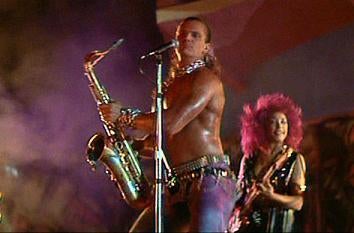 ---
Boa execução ao redor. Schumacher falou no comentário do diretor sobre como ele foi abençoado com um bom diretor de fotografia (Michael Chapman) e outra equipe sólida. Bom ver Jami Gertz. Corey Haim e os irmãos Frog, que tiveram grandes partes, levaram o show. Um destaque para todos.